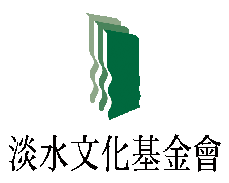 園區簡介
新北市市定古蹟原英商嘉士洋行倉庫(淡水殼牌倉庫)擁有四座大倉庫
、三座小建築物、油槽遺址,約近4千坪的土地面積,見證淡水開港、日
本領台、二次世界大戰美軍轟炸台灣等重要歷史時刻,是淡水唯一僅存
的洋行倉庫,也是台灣少數僅有的工業遺址古蹟。
2000年6月指定為新北市市定古蹟,同年年底台灣殼牌公司將殼牌倉庫地
上物捐贈予淡水文化基金會,經歷7年古蹟修復工程,於2011年11月正式
以「淡水文化園區」對外開放。
淡水文化園區內設有「淡水殼牌故事館」,常設展出殼牌倉庫的歷史、發
展沿革,亦為淡水社區大學辦學場域,並不定期舉辦各項藝文展演活動,
推動淡水文創發展與國際文化交流,淡水文化園區期能成為大淡水地區最
具有人文精神、在地特色與國際視野的文化生活博物館。
歷史沿革
1862年淡水開港通商,砲台埔、鼻仔頭被劃為洋商租借區,英商范嘉士於
1894年向鼻仔頭居民紀化三永久租斷土地,設置嘉士洋行,經營茶葉、樟
腦外銷,1897年與殼牌運輸貿易公司合作油品生意,1900年殼牌公司買下
倉庫,陸續增建倉庫、油槽,作為儲放油品的倉庫,並興建鐵路側線,透
過北淡線鐵路運送油品。1944年二次世界大戰時,美軍轟炸北台灣,發生
「火燒臭油棧」事件,油槽付之一炬,2000年6月指定公告為古蹟。
殼牌故事館簡介
一百多年的時間裡,淡水殼牌倉庫見證著淡水開港通商、洋商租借、交通
運輸、景觀風貌、人文演替……,淡水文化基金會特別將位於淡水河邊的
D棟倉庫,規劃成立淡水殼牌故事館,將歷年所搜集的文字、圖樣資料及修
復採集的文物,整理出幾個主題,介紹19世紀以來,殼牌集團如何發展、
如何進駐淡水港、取得殼牌倉庫經營油棧,到火燒臭油棧、產權糾紛、指
定古蹟、修復活化…等轉變歷程,並推出各種殼牌倉庫體驗的課程、遊戲
,讓來賓樂活期間。
Park Introduction
New Taipei City's Former Warehouse Of Lapraik Cass & Co (Tamsui Shell Warehouse)
contains four large warehouses, three small buildings, oil receptacle sites, and
approximately 4,000 square feet of land which had experienced the opening of Tamsui's ports,
Japan's colonisation, American military bombing during World War II and other significant
moments in history. These are the only remaining British merchant warehouses in Tamsui
and are one of the few industrial ruins and monuments in Taiwan.
These warehouses were designated as a New Taipei City historical site in June 2000, and by
the end of the year Shell Taiwan Ltd. donated the artifacts and warehouses on the land to the
Tamsui Cultural Foundation to manage the seven year-long restoration work. On November 2011
the "Tamsui Cultural Park" formally opened to the public.
The Tamsui Shell Story House is located in the Tamsui Arts & Cultural Park and provides
permanent exhibitions on the history of Shell warehouse's development, workshop spaces
for Tamsui Community College, a variety of arts exhibitions to promote Tamsui creative
cultural development and international exchanges. Tamsui Arts & Cultural Park may one
day become greater Tamsui region's museum of cultural life and a place for the
humanistic exchange of local and international outlooks.
History
Tamsui's ports opened to international trade in 1862 with Fort Po (Pàotái pù) and Piatow
being designated as foreign business districts. In November 1894, a "Permanent Lease of
Tienyuan Sanpu Section" agreement was signed between Francis Cass and Chi Hwa-San;
leading to the establishment of a British merchant facility for trade in tea and camphor.
In 1897 Shell transport and trading company began trading oil through cooperation with
the British merchant facility. In 1900 Shell bought the warehouse and gradually
constructed more warehouses, oil tanks, storage units and a railway line to transport oil
through the Northern Tamsui Railway. In 1944, when during World War II American
forces bombed northern Taiwan, the "smelly burning oil tank" incident occurred. Finally
in June 2000 the warehouses were designated as historical monuments.
Shell Story House Introduction
Over a hundred years time the Tamsui Shell warehouse witnessed the opening of
Tamsui's ports to trade and foreign commercial leasing, transportation, and
transformations in landscape and culture. The Tamsui Cultural Foundation
created the Tamsui Shell Story House, and is located in the D warehouse.
Through texts, images and artifacts collected over the years we can learn about
the development of the Shell Group over the 19th century and what life was like
at this fresh water harbor; from the smell of burning oil and property disputes
to the designation of monuments, warehouse renovation and many other changes
over the course of history.
The Tamsui Cultural Foundation offers a variety of Shell warehouse educational
courses and games for the enjoyment of visiting guests.
/Building A (former tin factory)
/Building B (former kerosene case storage)
/Building C Arts Exhibition (former lubricants storage)
/Building D Shell Story House(former benzine storage)
/Building F restroom (former boiler room)
/Building G side storage room (former pump room)
開放時間:週二至週日9:30∼17:30,休館日與園區休館時間相同
n 導覽服務:每週六、日早上10:00、下午15:30提供免費導覽服務,平日接受團體導覽預約(請於兩週前電話預約)
休館時間:每週一休館,逢國定假日配合開館,原休館日順延至假期後一日。
      本館另行公告之休館日請參考網站。
交通方式:大眾交通工具:搭乘公車或捷運淡水線至「淡水捷運站」下車,出站後按鼻頭街方向步行約3分鐘。
停車資訊:園內未設置停車場,請將車輛停至淡水捷運站地下停車場或鄰近私人停車場。
Opening time:
Tuesday to Sunday 9:30 - 17:30. The Shell Story House and the Tamsui Arts&Cultural Park hours of
operation are the same.
Tour Guide Services:
Provided every Saturday and Sunday at 10:30、15:30. Group tour guide services are offered as well, please
reserve by telephone two weeks in advance.
Exhibits Closed:
Closed On Monday by turns (or the following working day if Monday is a public holiday).
As above,the other closed days announced separately, please check it on our website before visiting.
Transport
Public transportation:
Travel by bus or MRT(Tamsui/Xinyi Line), please get off at Tamsui Station,and then walk along Bitou St.,
it takes about 3 minutes to arrive here.
Parking: The Tamsui Arts & Cultural Park does not provide a parking lot. The Tamsui MRT station offers
an underground parking lot for your use. There are also a few private parking spaces available for rent
next-door to our Park.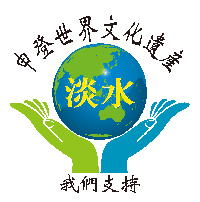 We support the registration of Tamsui as a World Cultural Heritage site
我們支持淡水申登世界文化遺產
   ※建議 銀幕解析度採用1280x1024像素觀看,此為電腦版瀏覽頁面